Highlight and solve critical conflict issues in an instant with Pi's new tool suite
31 May 2023|4 MIN READ
Monitor the impact of internal conflict and cannibalisation at a single glance with our brand-new Conflict Detector tool suite!
At Pi Datametrics, we've studied the implications of cannibalisation, and have seen the benefits of identifying and fixing these issues. That's why we've developed a whole suite of tools to monitor the impact of conflict issues and help users seamlessly solve them.
But first, why should you worry about your site's conflict issues? And what actually is cannibalisation in SEO?
What is cannibalisation and why is it a problem for SEO?
Google is becoming increasingly sensitive to content of a similar nature. And when you have similar content on your site this causes pages to compete with one another in the SERPs for the same search terms. This is known as cannibalisation.
This inevitably leaves Google (and other search engines) confused about which page to serve for a particular query, so they will often just choose the page believed to be most relevant at the time.
As a result, your page will fail to appear in the SERPs at all, or it will appear and disappear inconsistently.
You'll then see this impact your rankings – resulting in lower click rates and a decrease in organic traffic.
Cannibalization can manifest in many ways. The three most common are:
Internal keyword cannibalisation – when two or more pages compete for the same search term.
Subdomain conflict – where multiple domains are concentrated on the same content or search terms.
Internal SEO conflict – most likely to occur when there is duplicate theming or content between same language sites (e.g. having a US, UK, Australian and/or Canadian site).
Take a deep dive into cannibalisation and learn more about the different types with our comprehensive guide.
Cannibalisation: Your complete guide
How do you identify and fix cannibalisation?
Cannibalisation doesn't have to be all doom and gloom. Issues caused by conflicting content can be quickly addressed – if you have the right tools!
First, you need to identify any cannibalisation issues…
Introducing Pi's Conflict Detector tool suite
Using our Conflict Detector tool you can quickly see which workspaces are suffering the most from internal conflict.
And even better, you can instantly see how this conflict is impacting your website traffic – allowing you to prioritise your efforts and resolve the most pressing issues first.
Conflict Detector displays the total number of conflicting search terms for a selected workspace over time.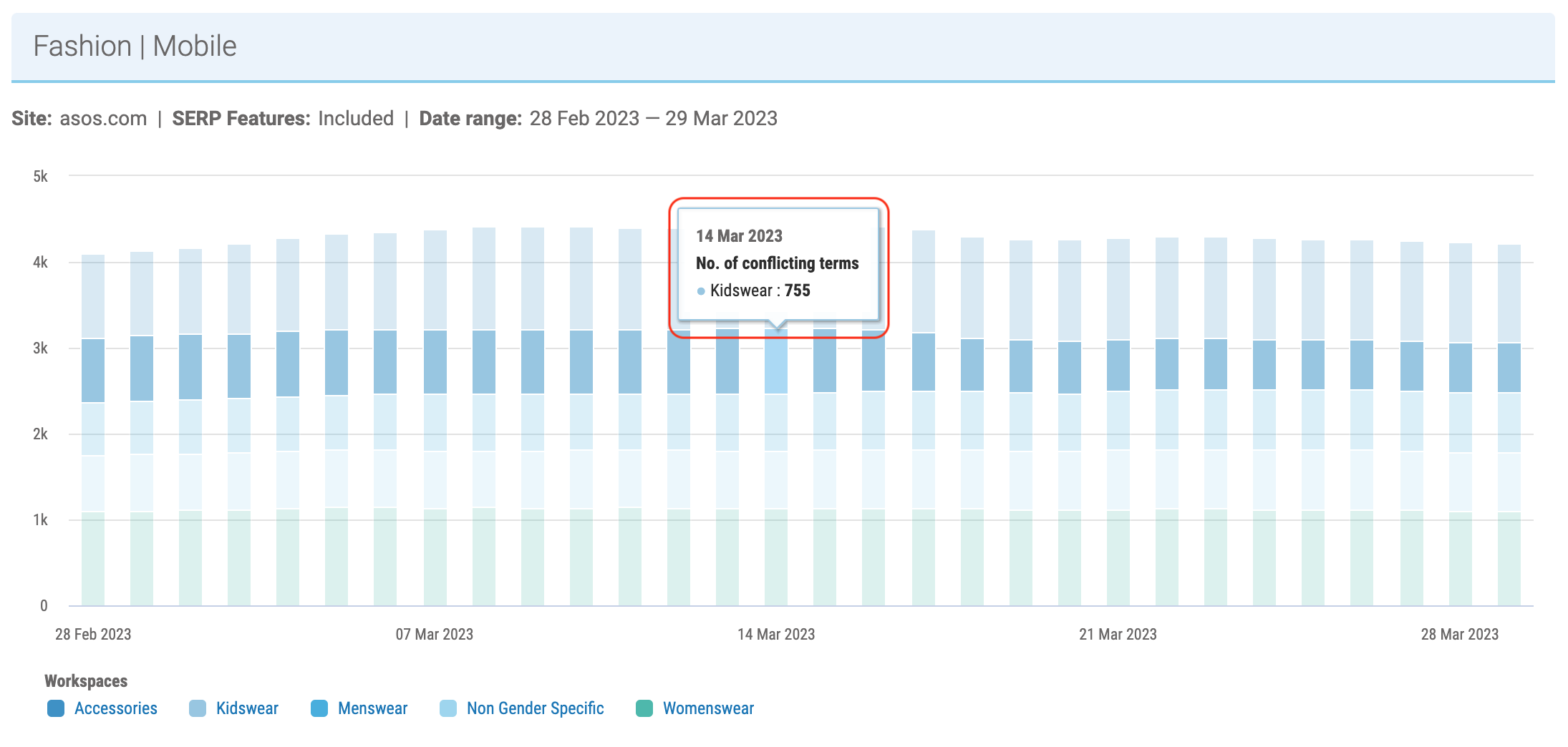 Below the chart, the Conflict Detector table also highlights several relevant outputs that you should use to focus your efforts when it comes to resolving any cannibalisation issues.
This includes:
Top URL changes (number of times the top URL switches for the search term in the last 30 days)
Start position, end position, and top position
Traffic Impact (the cost in traffic potential caused by conflict in the last 30 days)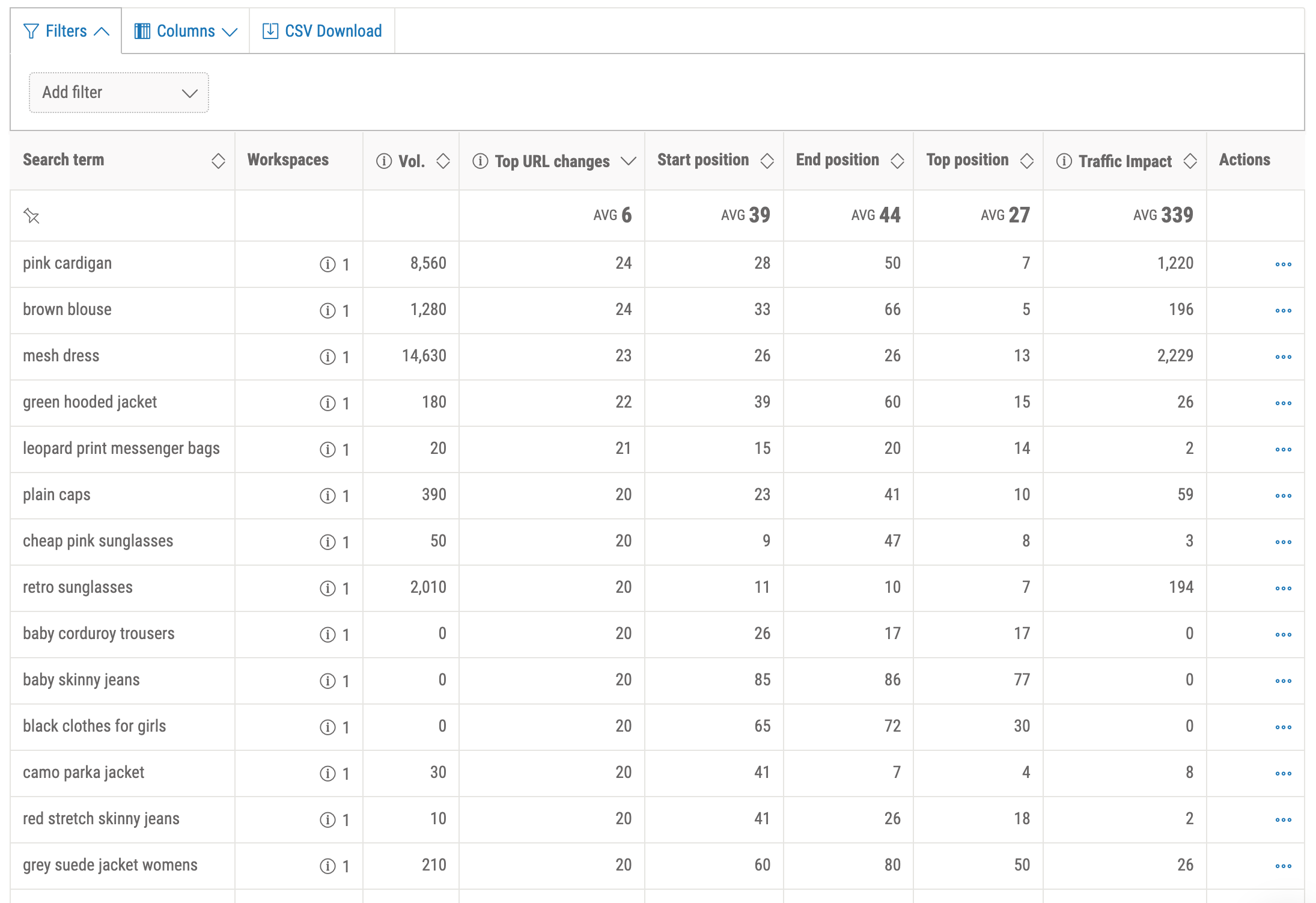 From the Conflict Detector table, you can jump straight into Position Explorer Chart which allows you to drill down further and explore the conflicting domains for each search term.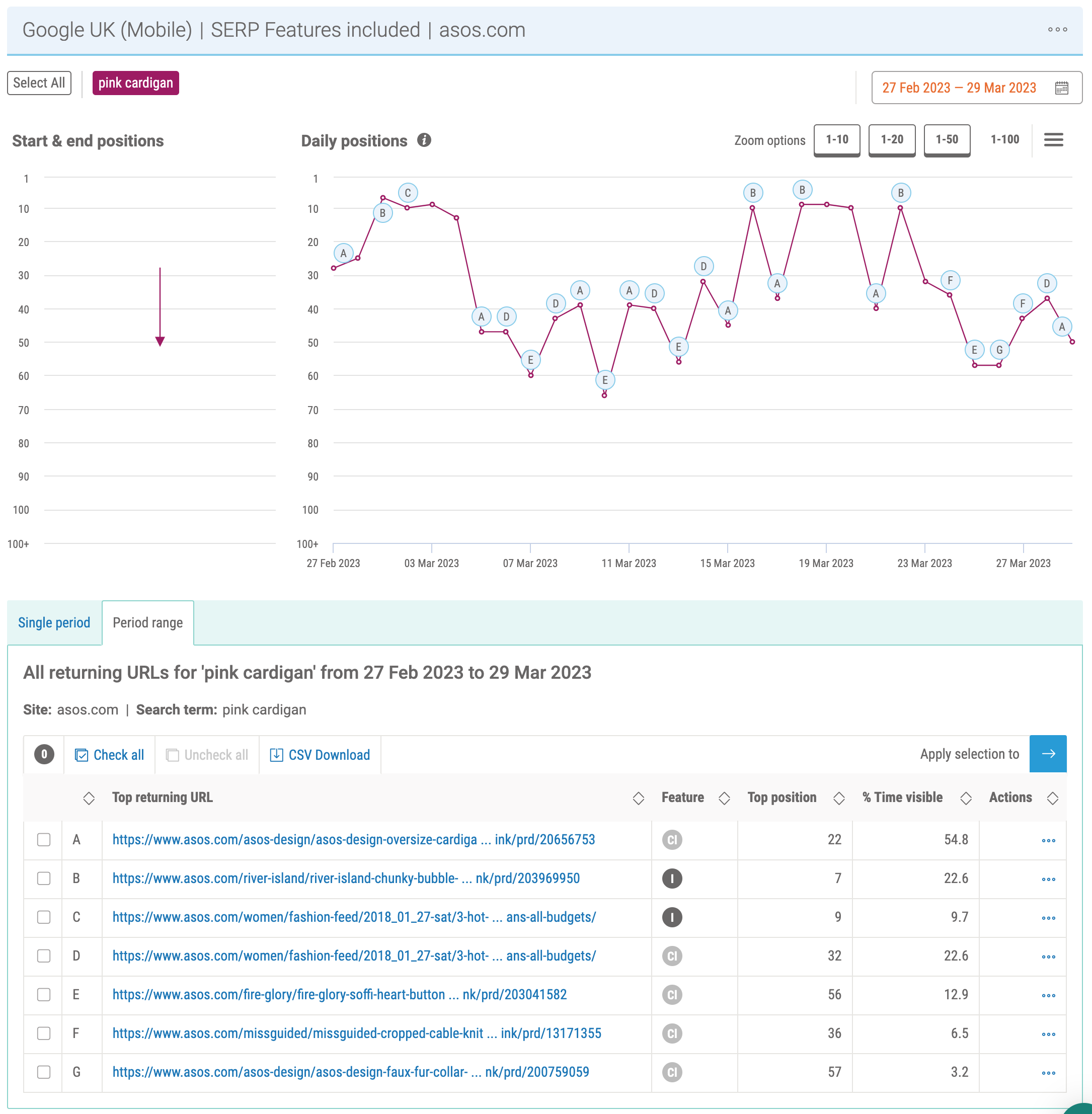 As well as Conflict Detector, this brand new tool suite also includes:
Conflict Summary – an easy-to-view week-on-week comparison of your conflict
Conflict Timeline – quickly view the number of conflicting terms by workspace, over time
It's so important to have a grasp on cannibalisation. Resolving conflict issues will help improve your website's search rankings, increase organic traffic, and ultimately lead to more conversions and revenue.
We've got a whole hub of resources dedicated to helping you identify and solve cannibalisation issues – check it out here.
If you'd like to see a more detailed explanation of how Pi can help you identify and resolve your cannibalisation issues, book a demo!
Never miss a post
Join our mailing list and have our SEO news delivered straight to your inbox.
Never miss a post
Join our mailing list and have our SEO news delivered straight to your inbox.