What went down at SEO in the Shed Live: Your Recap
21 Mar 2022|5 MIN READ
From how to build a solid SEO team, to finding new areas of opportunity using the SERP landscape and getting inside the mind of your customers – SEO in the Shed Live was packed full of insightful talks, inspirational speakers and plenty of key takeaways.
Throughout the pandemic online retail grew more in 10 months than the previous 10 years. The impact of the coronavirus accelerated digital growth significantly, and we saw SEO teams and search marketers quickly adapting to ensure the success of their businesses.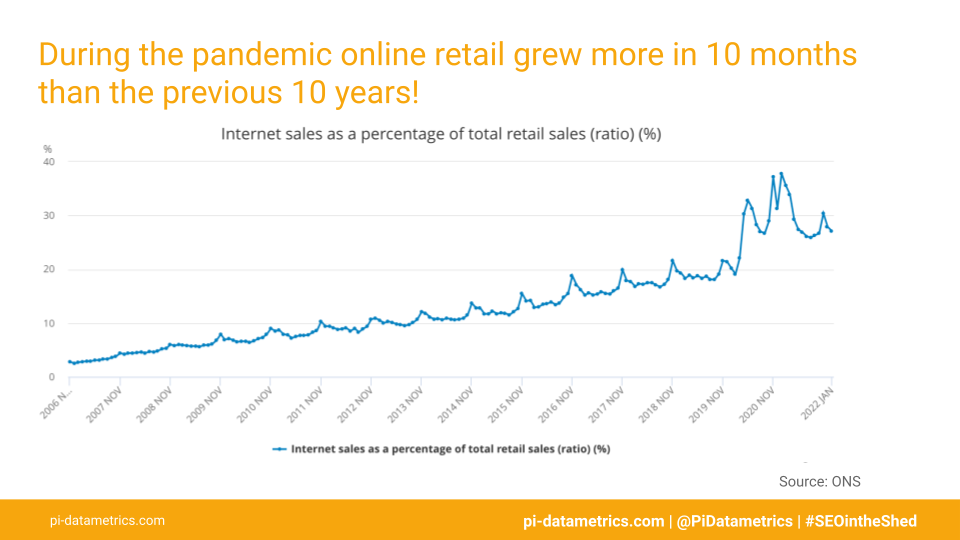 So, when everyone is getting the technical SEO elements right how do you go above and beyond the competition?

Build a strong SEO team and make sure they have a spot at the decision-making tables within the business
Find new areas for opportunity using the ever changing SERP landscape
Think about the mindset of the customer and anticipate their needs so you can inform them at key micro-moments
Our inspirational speakers at SEO in the Shed covered these key topics, and we've got the lowdown from the day below.
How British Vogue Built A World Class In-House SEO Team | Alyson Lowe, Senior Audience Growth Manager, British Vogue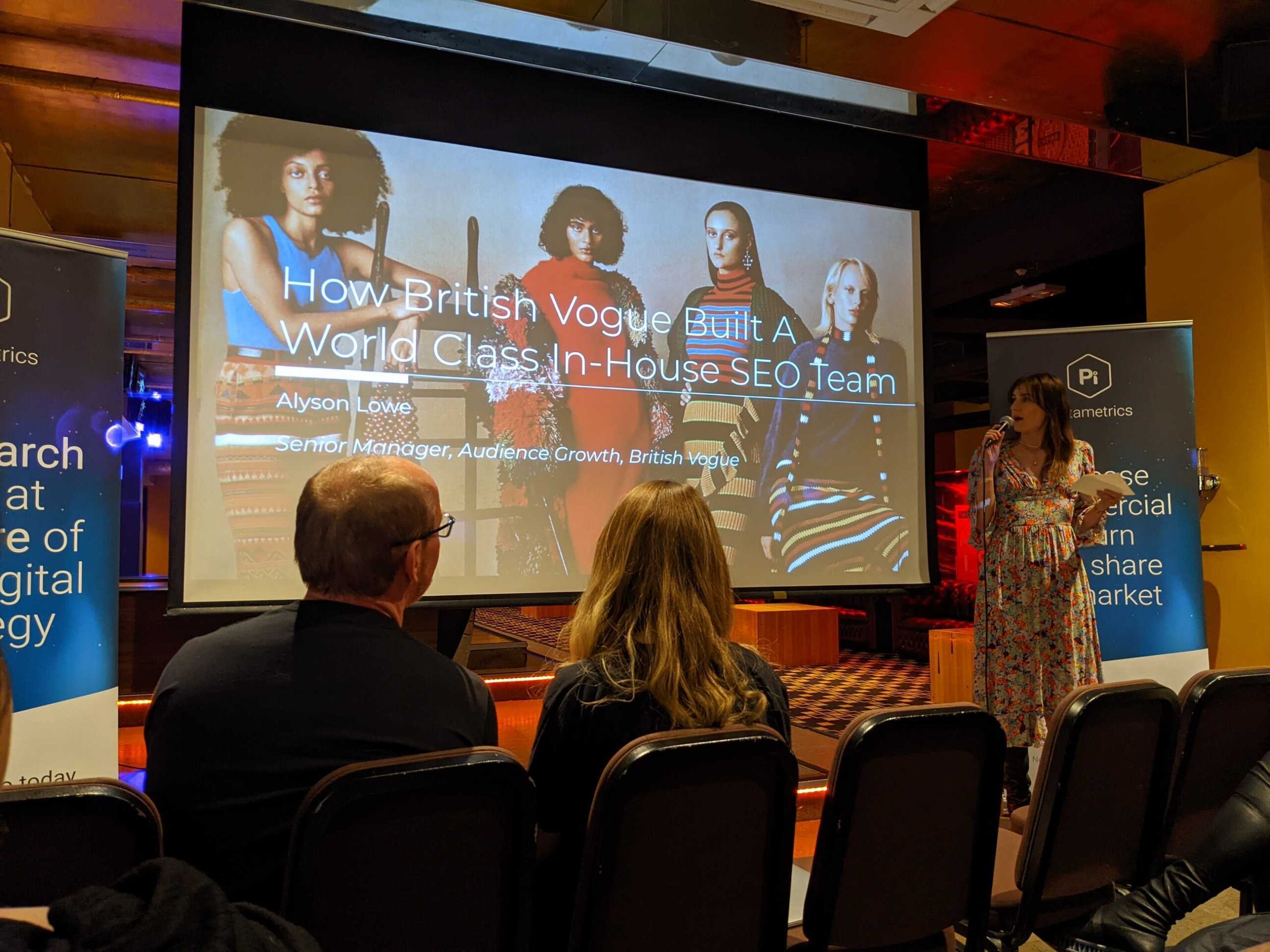 So, how do you build in-house SEO success in a non-data environment? Alyson took us through her top tips and actionable takeaways that included:

Build search into the everyday and make SEO part of the narrative on every project
Invest in key SEO tools to increase evergreen SEO traffic, grow commerce content presence, plan and track special events
Upskill in a way that works for your team and try to foster a data-informed culture
Don't miss out, grab your copy of the slidedeck from the day below.
SEO in the Shed Live Slides
Improve Your Most Important Ecommerce Metrics Using SERP Data | Jon Earnshaw, Chief Product Evangelist, Pi Datametrics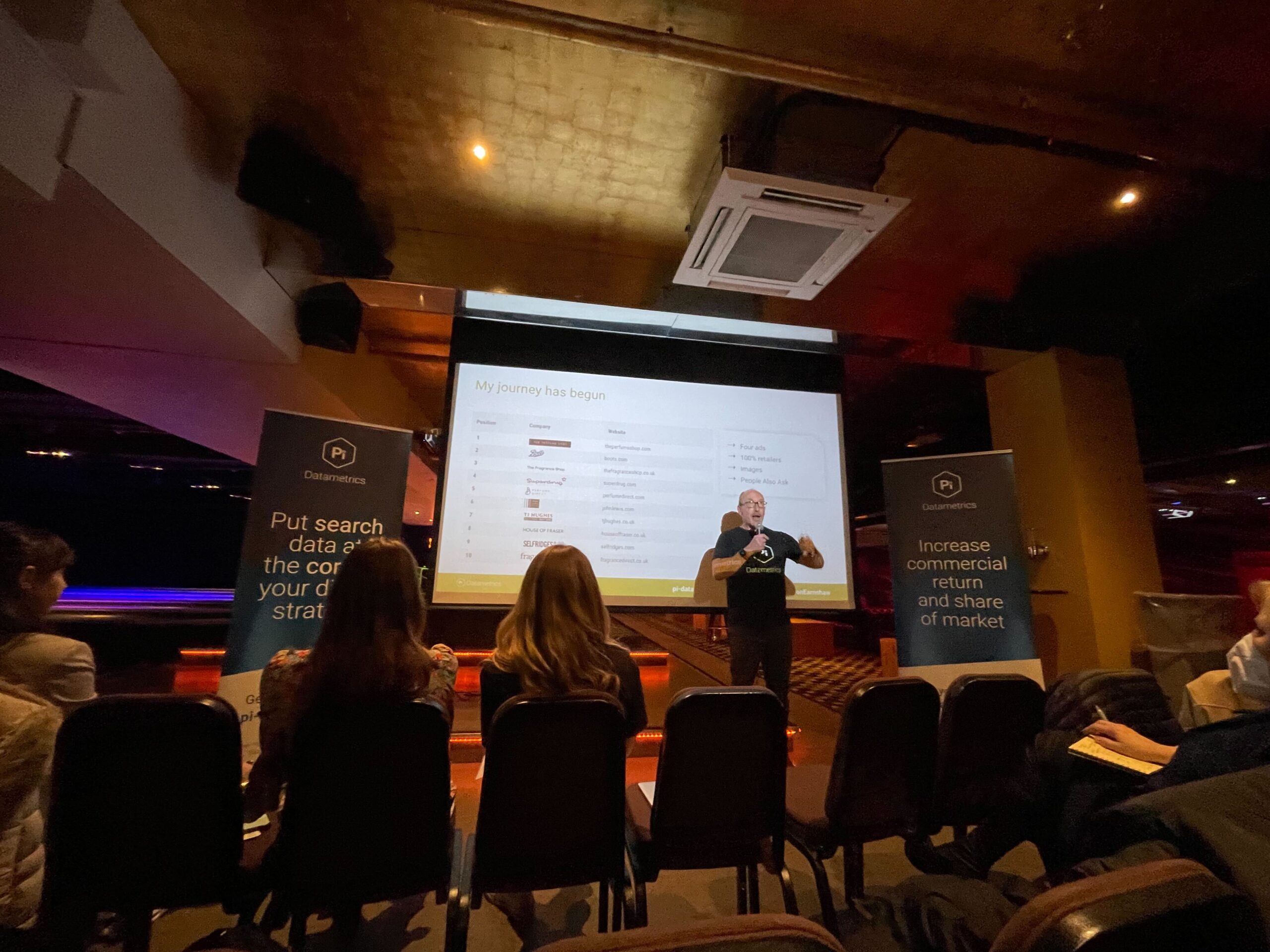 Next at SEO in the Shed, our very own CTO at Pi Datametrics, Jon, took the stage to discuss how to improve your most important ecommerce metrics using SERP data.

Always start with the SERP landscape to better understand your audience and your competition
Utilise People Also Ask – always!
Think beyond the primary search term
Look for feature opportunities
Zero click does not mean zero click!
Neuroscience Of Search | Giulia Panozzo, Senior Manager, Search Marketing, StockX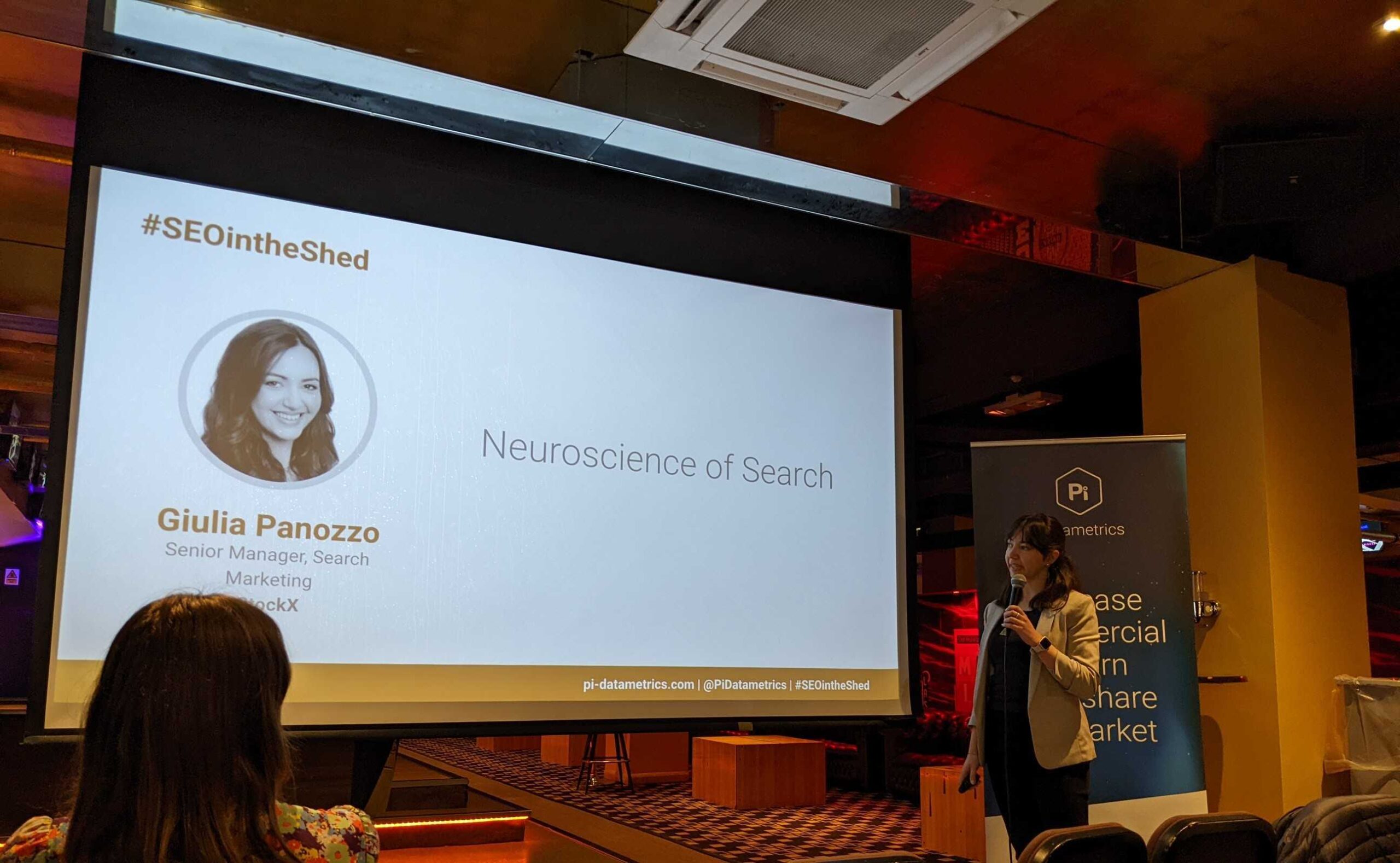 Next up, Giulia wowed the audience when she got up to discuss how popular concepts in neuroscience can help search marketers understand customer behaviour. We've outlined just some of her key takeaways and test ideas below.

Include something that stands out in your title or copy: bold text, capitalization, unexpected wording
Make every part of the journey count: focus on providing a flawless experience to avoid negativity bias
Include social proof such as user generated content and reviews and leverage schema to highlight it
Optimise for the user, not the search engine: throughout the user journey, connect on an emotional level
SEO in the Shed Live Slides
Never miss a post
Join our mailing list and have our SEO news delivered straight to your inbox.
Never miss a post
Join our mailing list and have our SEO news delivered straight to your inbox.